The WG3221-00 is a wireless local area network (WLAN) and Bluetooth (BT) combination module to support 1×1 IEEE 802.11a/b/g/n/ac WLAN standards and BT5.0, enabling seamless integration of WLAN/BT and low-energy technology. This module is design based on Qualcomm QCA9377-3 single-die chip.
WG3221-00 is designed to provide high-speed Wi-Fi and Bluetooth connectivity to application processors. Developers can take advantage of this versatility in a wide array of implementations including audio/video streaming, home automation, wearables, industrial controllers, telematics, infotainment for automotive, IoT gateways, point-of-sale systems, printers, IP phones, as well as a wide range of other embedded applications.
The evaluation board WG3221E00 provides convenience for customer development.  Also, Jorjin's technical support for both hardware and software definitely help clients shorten the development cycle, where as always said, time is money.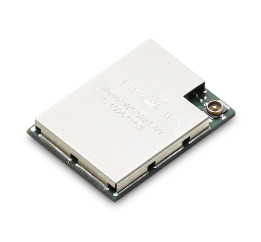 WG3221-00
Chipset: QCA9377-3
WLAN: IEEE 802.11a/b/g/n/ac
Bluetooth: 5.0
Certification: FCC/CE/TELEC
Dimension:16(L) x 12(W) x 2.1mm(H)
Operating Temperature: -30℃ ~85℃
Interface: SDIO