-Jorjin Technologies announcing US AR Glasses Showroom in San Leandro, and hold a Medical AR Application Seminar on Oct 09
J7EF, the world's first AR product based on Epson's new Optical Engine, is now available in JORJIN US San Leandro.
JORJIN J-Reality AR Glasses
https://www.jorjin.com/products/ar-smart-glasses/j-reality/j-reality-j7e/
JORJIN built the US Showroom and showed J7EF general application and specific applications, such as industrial application, medical solution, preventing COVID19 pandemic solution, culture innovation solutions.


Figure. JORJIN US California San Leandro Showroom and Medical Application Seminar , Oct 09 2020 .
US, San Leandro Showroom , show AR Medical and Real-time AR-Learning of Remote Surgery Application.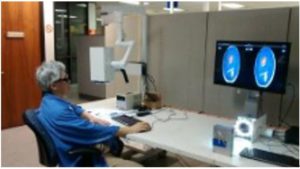 (Figure. JORJIN US Medical Application Real Demonstration, Seminar on Oct 09 2020)

(Fogure: JORJIN US AR Showroom 2020/11/09)
US San Leandro Showroom, Medical Theme
Theme : Medical Application 
Address : Rijsenbergstraat 148, 9000 Gent, Belgium
Distributer : Lightech Fiberoptics Inc.