Jorjin's mmWave Radar for Industrial Diagnostic & Environmental Monitoring
MT5A61E01K is a 77G mmWave sensor application kit which combines TI's industrial IWR1642 single-chip radar technology with Jorjin's advanced antenna design capabilities. The sensor provides a good solution for various industrial applications, designed for ultra-accuracy, self-monitoring, and low-power  consumption.
MT5A61E01K mmWave sensor operates on a specialized band, which is 77 to 81GHz. It includes an ARM Cortex-R4F processor & a 2TX 4RX antenna system with specific SDK to satisfy diverse applications, for areas such as environment monitoring, factory automation, facility inspection & maintenance, object or personnel detection, or personal health care.
Jorjin's MT5A61E01K provides a full-featured evaluation kit for rapid application development, to build proof-of-concept prototypes. Our expertise in wireless connectivity, antenna design, coupled with our know-how in manufacturing and system-in-package, works to shorten your development cycle, according to your scenario applications.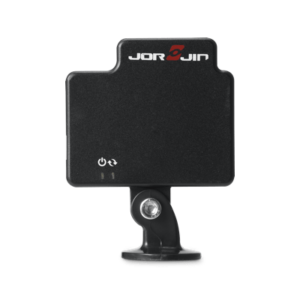 Features
Non-Contact Measurement
Built-in Antennas
FMCW
Sensing for Range, Velocity & Angle
Higher Accuracy, Higher Resolution
Able to Function in Diverse Environments
Good for Metal & Liquid Detection
Penetrates Dry Walls, Cloth & Plastic