Edge Computing Power Enables Street Light Intelligent Surveillance Application
Developing with the Qualcomm platform, we at Jorjin this time adopt Qualcomm's  Snapdragon solutions into SOM (system on module) for various industrial and IoT applications, one of the most common, being intelligent surveillance mounted atop street lights.
Street lights with intelligent surveillance guarantee road safety. Jorjin installs onto street lights our intelligent surveillance solution, equipped with edge computing power, high sensitivity cameras and voice recognition. This intelligent surveillance solution is able to identify traffic conditions to coordinate traffic signals, and adjust the brightness of street lights according to its environmental sensors.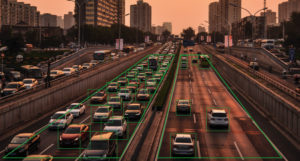 In addition to image recognition, the surveillance solution can also identify public safety problems via voice recognition (detection of unusual sounds), and dispatch public safety resources if required. The corresponding image and voice recognition algorithms needed for the such cutting edge performance are thus key to Jorjin's intelligent surveillance solution.
Jorjin, expert in developing applications utilizing the Qualcomm Snapdragon platform, will persist in ever more innovative solutions with the Qualcomm platform in the future, positioning ourselves as the ideal partner in the embedding market.